Thank you to the following organizations, business, and individuals for their support and financial assistance this year.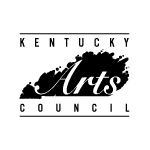 The Kentucky Arts Council, the state arts agency, provides operating support to Lexington Chamber Chorale with state tax dollars and federal funding from the National Endowment for the Arts.
Platinum Sponsors
Marta Stone Hayne
Kristan Lenning
June and Conley Salyer
Jacqueline and Dhaval Shukla
Mark S. Wright, M.D.

Diamond Sponsors
Glenn and Kathy Blomquist
Gold Sponsors
David Cupps and Ross Ewing
Harold R. Tate
Anne and Tom Fore
Silver Sponsors
James C. Albisetti
Gary and Martha Anderson
Greg and Beth Drake
Joe Gatton
Greg and Tandy Repass
Kim and Carla Repass
Barbara B. Sledd